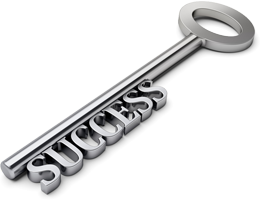 1. Put God first
"No one can serve two masters: for either he will hate the one and love the other, or else he will be loyal to the one and despise the other. You cannot serve God and mammom. Therefore I say to you, do not worry about your life, what you will eat or what you will drink; nor about your body, what you will put on. Is not life more than food and the body more than clothing? For after all these things the Gentiles seek. For your heavenly father knows that you need all these things. But seek first the Kingdom of God's righteousness, and all these things shall be added to. Therefore do not worry about tomorrow, for tomorrow will worry about its own things." (Matthew 6:24-25, 32-34.)
It is pretty clear to me that we have a choice to make in life; serve God or serve money. God is not our servant to supply us with money and things every time we cry out and beg Him to do so. What is required is for our hearts to change. He is not our servant but rather we are his children. Yes there are times in our lives when we will experience hunger, pain and poverty, but if we are seeking God and following Him first, those times will fade away. God knows what we need. The promise in Matthew six is that if we seek Him first He will see what need and He will be there for us, at the right time which is on His schedule not ours. We simply need to trust him.
2. Make a covenant with Him
Everyone of us who is born again has entered into a covenant agreement with them. He is our father and we are his children. When we submit to Him, in this covenant agreement He provides for our needs, teaches us, guides us, helps us move forward and prevail through difficult times. It is however up to us to obey his commandments in return in order to see all His provision come to fruition. When we break the covenant through disobedience, rebellion, unbelief, forgetting God or hidden sin, we bring peril to our own success.
3. Seek strategies from God to reach your goals
God expects us plan our lives using the Spiritual Gifts that He has blest us with. In Philippians 3, Paul tells us that we are pressing ahead reaching for our goal of godly success and forgetting those things that are in the past. In doing so we lay up treasures in the Kingdom for our life here on earth as well as internal. By seeking God and asking Him, He will give us pieces of the strategy along the way. We must follow His strategy in the obedience to Him.
4. Live in Christ
To live for Christ and to honour Him in all that we do will bring us ultimate success and prosperity, whether we live or die. Joshua 1:8 says, "meditate on the Word day and night and then you will be prosperous".
5. Return to Him, and Give your way into freedom
The word "tithe" means 10%. Return to God 10% of your gross income, (He owns it, you don't) then make offerings and gifts to support the Kingdom of God. His whole supernatural economy is based upon seed time and harvest. Plant seeds of every kind, not just financial, and prepare yourself to receive his blessing.
https://newstartministries.ca/wp-content/uploads/newstartlogo4.png
0
0
Adminstration
https://newstartministries.ca/wp-content/uploads/newstartlogo4.png
Adminstration
2022-10-17 09:00:51
2022-01-12 14:47:15
Five Keys to Success