Things to be Thankful For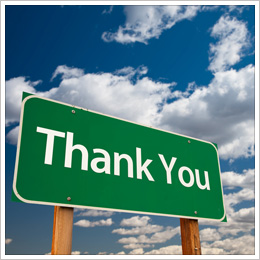 I am a child of God!
"For all who are led by the Spirit of God are children of God. Romans 8:14And I will be your Father, and you will be my sons and daughters, says the Lord Almighty." 2 Corinthians 6:18
I am forgiven of all my sins!
"God has purchased our freedom with His blood and has forgiven all of our sins. Colossians 1:14He is so rich in kindness that He purchased our freedom through the blood of His Son, and our sins are forgiven. Ephesians 1:7
I am a new creation!
"What this means is that those who become Christians become new persons. They are not the same anymore, for the old life is gone. A new life has begun!" 2 Corinthians 5:17
The Holy Spirit is within me!
"Or don't you know that your body is the temple of the Holy Spirit, who lives in you and is given to you by God? You do not belong to yourself, for God bought you with a high price." 1 Corinthians 6:19-20
I have been delivered from the power of darkness!
"For He has rescued us from the one who rules in the kingdom of darkness, and He has brought us into the Kingdom of His dear Son." Colossians 1:13
I have been redeemed from the curse part of the law!
"But Christ has rescued us from the curse pronounced by the law. Then He was hung on the cross, He took upon Himself the curse for our wrong doing." Galatians 3:13
I am blest!
"All who put their faith in Christ share the same blessing Abraham received because of this faith. Galatians 3:9How we praise God, the Father of our Lord Jesus Christ, who has blest us with every spiritual blessing in the heavenly realms because we belong to Christ." Ephesians 1:3
I have been called by God!
"God loves you already, and He has called you to be His very own people. May grace and peace be yours from God our Father and the Lord Jesus Christ. Romans 1:7…you who have been called by God to be His own holy people. He made you holy be means of Christ Jesus, just as He did all Christians everywhere – who ever calls upon the name of Jesus Christ, our Lord and theirs." 1 Corinthians 1:2
I am the head and not the tail!
"If you listen to these commands of the Lord your God and carefully obey them, the Lord will make you the head and not the tail, and you will always have the upper hand." Deuteronomy 28:23
I am holy and without blame.
"Long ago, even before He made the world, God loved us and chose us in Christ to be holy and without fault in His eyes." Ephesians 1:4
I am part of the elect!
"Who will bring a charge against God's elect? God is the one who justifies." Romans 8:33
I am established to the very end!
"He will keep you strong right up to the end, and He will keep you free from all blame on the great day when our Lord Jesus Christ returns." 1 Corinthians 1:8
I am free!
"And Jesus said to the people who believed in Him, "You are truly my disciples if you keep obeying My teachings and you will know the truth, and the truth will set you free." …so if the Son sets you free, you will indeed be free." John 8:31-32, 36
I am strong in the Lord!
"A final word: Be strong with the Lord's mighty power." Ephesians 6:10
I am dead to sin!
"He personally carried away our sins in His own body on the cross so we can be dead to sin and live for what is right." 1 Peter 2:24
I am more than a conqueror!
"But in all these things you overwhelmingly conquer through Him who loved us." Romans 8:37
I am joint heirs with Jesus!
"And since we are His children, we will share His treasures – for everything God gives to His Son, Christ, is ours, too." Romans 8:17
I am sealed with the Holy Spirit!
"In Him, you also, after listening to the message of truth, the Gospel of your salvation – having also believed, you were sealed in Him with the Holy Spirit of promise." Ephesians 1:13
I am acceptable to God!
"God along made it possible for you to be in Christ Jesus. For our benefit God made Christ to be wisdom itself. He is the one who made us acceptable to God. He made us pure and holy, and He gave Himself to purchase our freedom. 1" Corinthians 1:30
I am complete in Him!
"And you are complete through your union with Christ. He is the Lord over every ruler and authority in the universe." Colossians 2:10
I am alive in Christ!
"But God is so rich in mercy, and He loved us so very much, that even while we were dead because of our sins, He gave us life when He raised Christ from the dead." Ephesians 2:4-5
I am free from condemnation!
"So now there is no condemnation for those who belong to Christ Jesus." Romans 8:1
I am free from the power of sin!
"For the power of the life giving Spirit has freed you through Christ Jesus from the power of sin that leads to death." Romans 8:2
I am firmly rooted, built up, established, and overflowing with gratitude in Him!
"Let your roots grow down into Him and draw up nourishment from Him, so you will grow in faith, strong and vigorous in the truth you were taught. Let your lives overflow with thanksgiving for all He has done." Col. 2:7
I am part of God's family!
"So now you Gentiles are no longer strangers and foreigners. You are citizens along with all of God's holy people. You are members of God's family." Ephesians 2:19
I am built upon the foundation of the apostles, and prophets with Jesus as my cornerstone!
"We are his house, built on the foundation of the apostles and the prophets. And the cornerstone is Christ Jesus Himself." Ephesians 2:20
The devil cannot touch me!
"We know that those who have become part of God's family do not make a practice of sinning, for God's Son holds them securely, and the evil one cannot get his hands on them." 1 John 5:18
I am the light of the world!
"You are the light of the world – like a city on a mountain, glowing in the night for all to see." Matthew 5:14
I am the salt of the earth!
"You are the salt of the earth." Matthew 5:13
I am as righteous as I'm ever going to be!
"He made Him who knew no sin to be sin on our behalf, that we might become the righteousness of God in Him." 2 Corinthians 5:21
I am God's ambassador!
"We are Christ's ambassadors, and God is using us to speak to you. We urge you, as though Christ Himself were here pleading with you, "Be reconciled to God."" 2 Corinthians 5:20
I am healed by Jesus' stripes!
"He personally carried away our sins in His own body on the cross so we can be dead to sin and live for what is right. You have been healed by His wounds!" 1 Peter 2:24
I am begin changed into His image!
"But we all, with unveiled face beholding as in a mirror the glory of the Lord, are being transformed into the same image from glory to glory, just as from the Lord, the Spirit." 2 Corinthians 3:18
I have the mind of Christ!
"How could they? For who can know what the Lord is thinking? Who can give Him counsel? But we can understand these things, for we have the mind of Christ." 1 Corinthians 2:16
I have free access to God!
"So let us come boldly to the throne of our gracious God. There we will receive His mercy, and we will find grace to help us when we need it." Hebrews 4:16
I have overcome the world!
"For every child of God defeats this evil world by trusting Christ to give the victory. And the ones who win this battle against the world are the ones who believe that Jesus is the son of God." 1 John 5:4-5
I have everlasting life!
"I assure you those you listen to My message and believe in God who sent Me have eternal life. They will never be condemned for their sins, but they have already passed from death into life." John 5:24
I have the peace of God which passes all understanding!
"Don't worry about anything instead, pray about everything. Tell God what you need, and thank Him for all that He has done. If you do this, you will experience God's peace, which is far more wonderful than the human mind can understand. His peace will guard your hearts and minds as you live in Christ Jesus. Philippians 4:6-7
I have power in the Holy Spirit!
"For God has not given us a spirit of fear and timidity, but of power, love, and self-discipline.2 Timothy 1:7
I can do all things!
"For I can do everything with the help of Christ who gives me the strength I need." Philippians 4:13
But you belong to God, my dear children. You have already won your fight with these false prophets, because the Spirit who lives in you is greater than the spirit who lives in the world."1 John 4:4
https://newstartministries.ca/wp-content/uploads/newstartlogo4.png
0
0
Adminstration
https://newstartministries.ca/wp-content/uploads/newstartlogo4.png
Adminstration
2022-06-20 09:00:54
2022-01-12 14:40:45
Things to be Thankful For