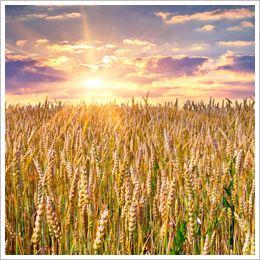 One thing we do know is that prosperity doesn't happen simply because of luck or chance, but because of obedience to God's Word.
Roman 13:8 tells us, "Owe no man any thing, but to love one another: for he that loveth another hath fulfilled the law." Liberty from debt is the will of God.
God desires for us to be free. That is absolutely God's will for you, and it is possible: "The Lord shall open unto thee his good treasure, the heaven to give the rain unto thy land in his season, and to bless all the work of thine hand: and thou shalt lend unto many nations, and thou shalt not borrow" (Deuteronomy 28:12).
It is God's will to prosper you beyond your wildest imaginations!
Obstacles to Prosperity
What is holding you back?
There are three major fears in both the world and in the Body of Christ: the fear of death, the fear of sickness, and the fear of poverty. All three are massive hindrances, but the destructive fear of poverty is perhaps the most crippling and enslaving. Sadly, there are those who teach that poverty is a blessing. Poverty is not a blessing! Poverty brings slavery and bondage. The Word of God tells us, "The rich ruleth over the poor, and the borrower is servant to the lender" (Proverbs 22:7). Poverty is pure bondage from which we must be delivered. As a believer, you do not have to lack. You are God's covenant child, and "it is he that giveth thee power to get wealth, that he may establish his covenant which he sware unto thy fathers, as it is this day" (Deuteronomy 8:18).
Breaking Free from the Fear of Poverty
How do we destroy the chains of debt and bondage that enslave us? How do we break free from the fear of poverty? Here are three keys:
We must call upon the Lord to deliver us from this crippling fear: "But whoso hearkeneth unto Me shall dwell safely, and shall be quiet from fear of evil" (Proverbs 1:33). Freedom from the fear and bondage of poverty begins by listening to and obeying the Lord! To be financially safe and secure with no fear of lack, you and I must be obedient to the voice of the Lord.
We cannot trust in money. We must trust in the Lord, for He is our Source. Proverbs 11:28 states, "He that trusteth in his riches shall fall; but the righteous shall flourish as a branch." God promises to prosper the person who obeys Him, loves Him, and trusts Him.
We must live righteously: "Praise ye the Lord. Blessed is the man that feareth the Lord, that delighteth greatly in his commandments. His seed shall be mighty upon earth: the generation of the upright shall be blessed. Wealth and riches shall be in his house: and his righteousness endureth for ever." Blessings, as a result of righteousness, bring prosperity with no sorrow (Proverbs 10:22).
The secret to breaking free from the fear of poverty and moving into supernatural prosperity is to live righteously, to obey God. Righteousness and a righteous life put you in line, legally, to prosper.
We are taught this principle again and again throughout His Word:
The house of the wicked shall be overthrown: but the tabernacle of the upright shall flourish. (Proverbs 14:11)
In the house of the righteous is much treasure: but in the revenues of the wicked is trouble. (Proverbs 15:6)
By humility and the fear of the Lord are riches, and honour, and life. (Proverbs 22:4)
Do not labour to be rich. Labour instead to become righteous, as we are told, "Labour not to be rich: cease from thine own wisdom" (Proverbs 23:4).
As you obey and honour God, "The Lord shall command the blessing upon thee in thy storehouses, and in all that thou settest thine hand unto; and he shall bless thee in the land which the Lord thy God giveth thee" (Deuteronomy 28:8).
Remember, it's not luck. It's pure obedience.
https://newstartministries.ca/wp-content/uploads/newstartlogo4.png
0
0
Adminstration
https://newstartministries.ca/wp-content/uploads/newstartlogo4.png
Adminstration
2022-11-21 09:00:36
2022-01-12 14:49:07
Biblical Abundance