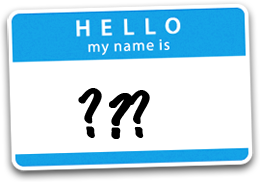 Adon
One of three titles (Adon, Adonai, and Adonim) generally rendered "Lord". They all denote the various aspects of headship but each one has its own peculiar usage. Adon is the Lord as ruler In the Earth.
Adonai
The Lord in his relation to the earth, and as carrying out His purposes of blessing in the earth.
Adonim
The plural of Adon, carrying with it all that Adon does but in a greater degree, and more especially as owner and proprietor. Adonim is the Lord who rules His own.
Elohim
Occurs 2700 times. Translated "Lord" (KJV) and "Jehovah" (KJV). May mean "greatness and glory" with the idea of creative and governing power, omnipotence and sovereignty. Elohim is God the Creator putting His omnipotence into operation.
Alah
Another possible word for which Elohim could have been derived. It can mean to "declare or swear", and thus suggests a covenant relationship.
El Bethel
God of Peace, (Gen. 35:7) may alternately be the God who revealed himself in Bethel.
El Elhoe_Israel
El The God of Israel (Gen. 33:19-20) Jacob buys a lot near Shechem and dedicates an altar there to Him.
Elyon
First occurs in Gen. 14:18-20 where Melchizedek blesses Abraham in this name, praising God as "possessor of heaven and earth" He divides the nations "their inheritance". He is "over all the earth", a title that appears 36 times.
El Elyon
"Exalted One" or "Most High" in the KJV. Used in Balaam's prophecy (Nu. 24:16) with El Shaddai in both Moses' and David's songs and prayers, and in all other places where his rulership and ownership or absolute preeminence of deity are the focus of worship.
El Olam
"God the everlasting one" or "God of eternity". The word means everlasting time, "time whose boundaries are hidden from view" applied to God it apparently means, "his sovereignty continues through the ages, unaffected by the passing of time."
El Roi
"God who sees me" "God of vision" Used by Hagar in the desert as God watched over her and her son (Gen. 16:13)
El Shaddai
"God, the one of the mountains" (referring to his visits to Sinai, or his lofty rulership) or "God Almighty"
First and Last
Isaiah's term to convey God's "eternal sovereignty over the whole sweep of time from beginning to end" (Isa. 44:6; 48:12). God's sovereign lordship is manifest in Jesus Christ the Alpha and the Omega.
Eloa
"Elohim is to be worshiped. Eloah is God in connection with his will rather than his power. The first occurrence associates this name with worship. (Deut. 32:15, 17); hence it is the title used whenever contrast (latent or expressed) is with false gods or idols. Eloah is essentially the "living God" in contrast with idols. GOD in KJV.
Jehovah
God's proper name, denoting his person (Gen. 2:4) Derived from the Hebrew verb Havah "to be" or "being" a word almost exactly like the verb Chavah "to live or life". With this name we must think of Jehovah as the being that is absolutely self-existent the one who in himself possesses essential life, permanent existence. Translated as LORD (all caps) in the KJV, and is the most frequently used name for God in the OT being used 6823 times. Jehovah has eleven related titles usually arising from some historic incident, and appearing in this Hebrew scripture order.
Variations of Jehovah
Name
Meaning
Jehovah Jireh
"jehovah will see or provide"
Jehovah Rophe
"jehovah that healeth thee"
Jehovah Nissi
"jehovah my banner"
Jehovah Mekaddishkem
"jehovah that sanctifies you"
Jehovah Shalom
"jehovah send peace"
Jehovah Zebaoth
"jehovah of hosts"
Jehovah Tsidkenu
"jehovah our righteousness"
Jehovah Shammah
"jehovah is there"
Jehovah Elyon
"jehovah most high"
Jehovah Rohi
"jehovah my shepherd"
The Blood of Jesus
Verse
Description
Matt. 26:28
for remission of sins
Mark 14:24
shed for many
Luke 22:20
shed for you
Acts 20:28
purchased the church of God
Rom. 3:25
propitiation through faith in His blood
Rom. 5:9
justified by His blood
1 Cor. 10:16
communion of the blood
Eph. 1:7
redemption through His blood, forgiveness of sins
Eph. 2:13
made nigh by the blood
Col. 1:13
redemption, forgiveness through His blood
Heb. 2:14
power of satan destroyed
Heb. 2:15
fear of death destroyed
Heb. 9:12
gained eternal redemption by His blood
Heb. 9:14
purged conscience from dead works
Heb. 10:19
boldness to enter holiest by the blood
Heb. 10:29
His blood is a holy thing
Heb. 13:12
sanctified with His blood
Heb. 13:20
protection through the blood (the Shepherd)
1 Peter 1:18-19
redeemed with precious blood
1 John 1:7
cleansed with the blood
1 Jn 5:8
witness on the earth
Rev. 1:5
washed us from our sin in His blood
Rev. 5:9
redeemed by the blood
Rev. 7:14
made white in the blood
Rev. 12:11
overcame by the blood
Jesus Is My Healer
Verse
Description
Ex. 15:16
I am the Lord that healeth thee
Ex. 23:25
I will take sickness away from the midst of thee
Deut. 7:15
the Lord will take away from thee all sickness
2 Kings 20:25
behold I will heal thee
Ps. 23:1
The Lord is ny Shepherd
Ps. 30:3
and thou has healed me
Ps. 91:3
He shall deliver me from….harmful fatal diseases
Ps. 103:2-3
who healeth all thy diseases
Ps. 107:20
He sent His word and healed them
Prov. 4:20-22
my words…are life to those that find them and medicine to their flesh
Prov. 12:18
the tongue of the wise is health
Is. 53:4-
Surely He has born our sickness… we are healed
Jer. 17:13
Heal me O Lord and I shall be healed
Mal. 4:2
with healing in His wings
Matt. 8:17
Himself took our infirmities and bore our sicknesses
1 Peter 2:24
by whose (His) striped ye were healed
James 5:15
the prayer of faith shall save (heal) the sick
???
Deliverance From Satan and His Demonic Forces
https://newstartministries.ca/wp-content/uploads/newstartlogo4.png
0
0
Adminstration
https://newstartministries.ca/wp-content/uploads/newstartlogo4.png
Adminstration
2022-08-08 09:00:13
2022-01-12 14:43:23
The Names of God